Decades have gone by since the doors last were opened in this large building complex.
Now big sacks of wool, are being covered with dust, together with the old three wheeled van, that brought them there.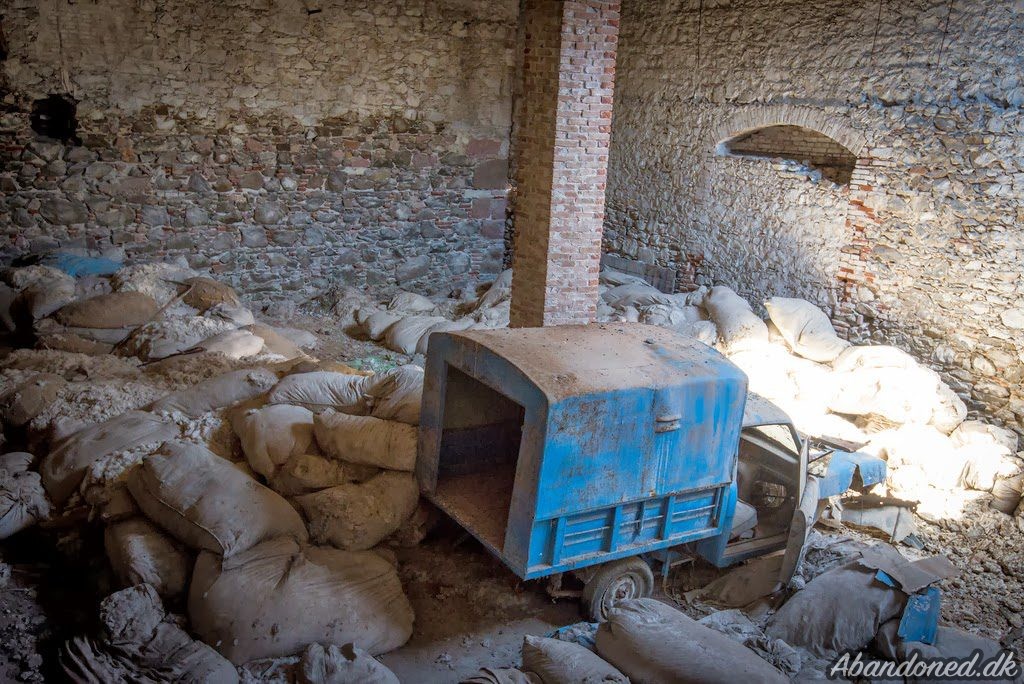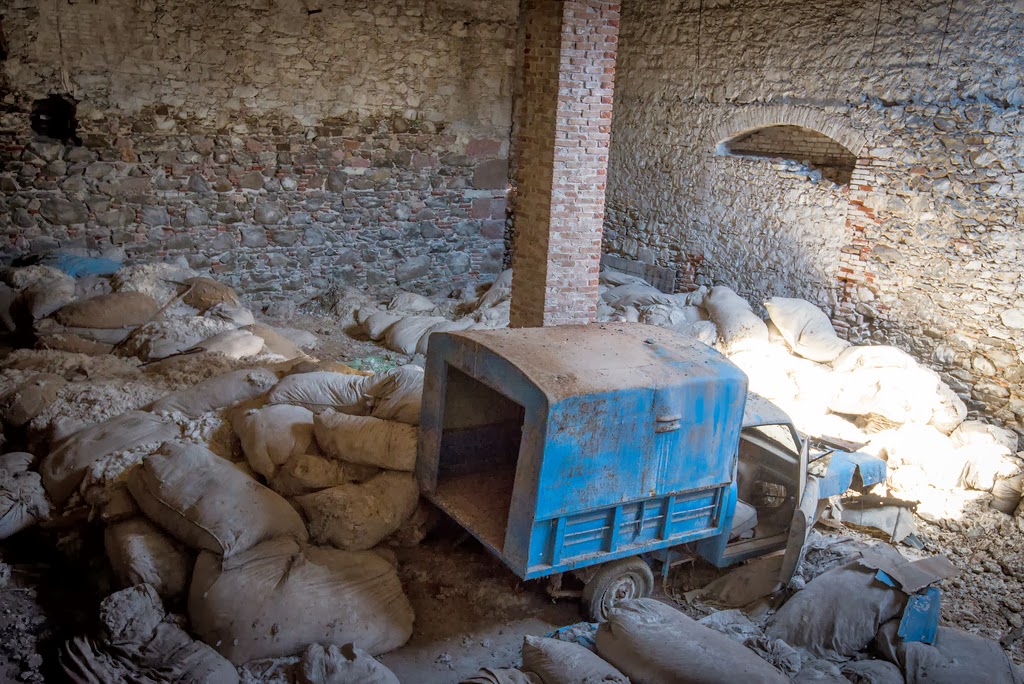 Industrial area full of abandoned buildings, that probably was bursting with life 50 years ago.